These settings lets you have the interface ready when writing new posts. There are two ways in which you can control the settings: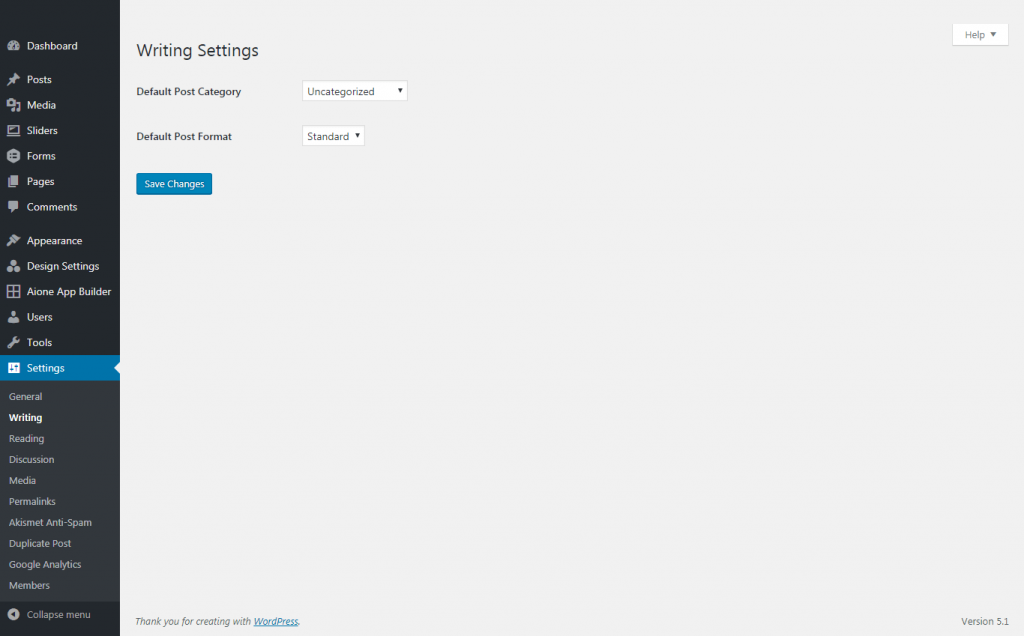 Default Post Category: This option allows you to set the category for those posts which you have not assigned any category. Another case where it can be useful is when you delete the category of any post, then default category is assigned to the post.
Default Post Format: The list in the drop-down allows you to choose one format in which you want to display your post. You can provide different styling to your post in different ways.
Save Changes: Clicking on this option makes sure that your changes have been saved in the database. This is further confirmed by a confirmation text box that appears at the top of the page, once changes have been saved.